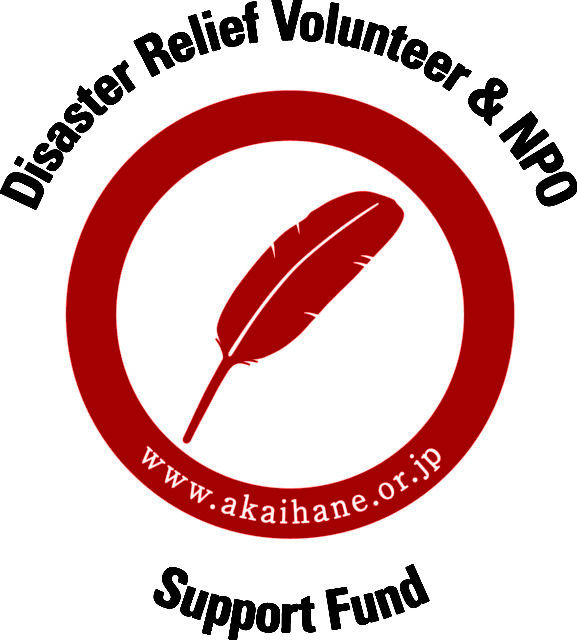 Disasters occurred in many areas of Japan, and the victims need support.
2018 Disaster Relief
・Hokkaido Eastern Iburi Earthquake
・Typhoon No. 21
・Western Japan Foods
The Central Community Chest of Japan (CCCJ) established the Disaster Relief Volunteer & NPO Support Fund (VolSup), which is designed to support NPOs and their activities providing help to victims.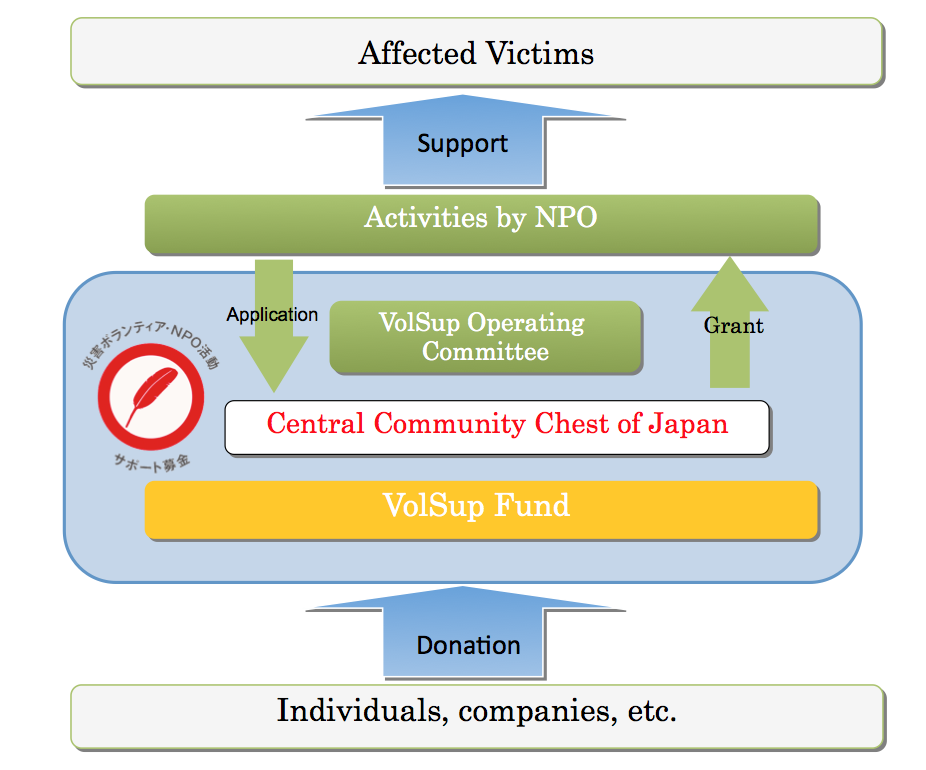 Donations to the disaster Relief Volsup Fund via credit card are accepted here:  Donate
(If you would like to donate for particular disasters, please select "Disaster Relief" and enter the name of the disaster in Message box. )
Please use the following CCCJ bank account information for cash donations.  
Western Japan Floods
| | | | |
| --- | --- | --- | --- |
| Beneficiary Bank | MIZUHO BANK, LTD. | SUMITOMO MITSUI BANKING CORPORATION | SUMITOMO MITSUI TRUST BANK, LIMITED |
| Bank Code | 0001 | 0009 | 0294 |
| Branch | Toranomon Branch (046) | Tokyo Koumubu (096) | TOKYO BUSINESS DEPARTMENT (410) |
| Beneficiary Bank Address | 1-2-3 Toranomon, Minato-ku, Tokyo 105-0001, Japan | 1-6-12 Toranomon, Minato-ku, TOKYO, JAPAN 105-0001 | 1-4-1 Marunouchi, Chiyoda-ku, TOKYO, JAPAN 100-8233 |
| Beneficiary Bank BIC(SWIFT Code) | MHCBJPJT | SMBCJPJT | STBCJPJT |
| Payee Account Number | 046 – 2856717 | 096 – 177631 | Saving Account |
| Payee Account Type | Saving Account | Saving Account | 410– 0496062 |
| Payee Name | Chuoukyoudoubokinkai | Chuoukyoudoubokinkai | Chuoukyoudoubokinkai |
| Payee Address | 3-3-2 Kasumigaseki, Chiyoda-ku, TOKYO, JAPAN 100-0013 | 3-3-2 Kasumigaseki, Chiyoda-ku, TOKYO, JAPAN 100-0013 | 3-3-2 Kasumigaseki, Chiyoda-ku, TOKYO, JAPAN 100-0013 |
| Payee Telephone Number | +81-3-3581-3846 | +81-3-3581-3846 | +81-3-3581-3846 |